Dear Panda fans, the long awaited G10 Interviews are finally here. Apologies it has taken so long, but it has been a hectic and busy year for us. Now that we have a little time, we have asked this year's intake a few personal questions….first up, is one our Canadians, Queenie Leung! Enjoy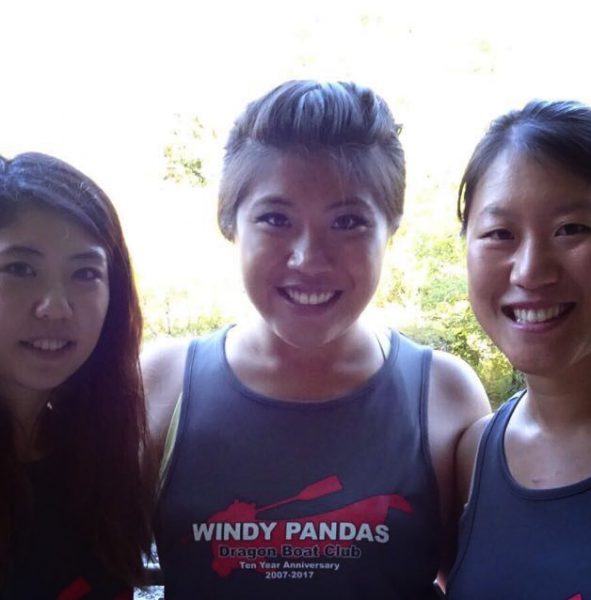 Q1. How did you get to join the Windy Pandas?
I was looking for a new activity that involved both exercise and a fun social environment. A friend from home recommended that I try dragon boating and through the magic of Google, I found the Windy Pandas.
Q2. Whats your nickname and how did you come about?

Wanderlust – I'm always travelling or planning my next adventure.
Q3. What is your favourite part of Dragon Boating?

The team, the buzz in the air at races, and our cute panda hats.
Q4. And the worst part of Dragon Boating?
Getting soaked with cold water as part of the late tax…
Q5. If you had to bring 3 items to a deserted island, what items would you bring?
Satellite phone to get help, lighter to start a bonfire, and ingredients to make s'mores while we wait to be rescued…
Q6. Who is childhood celebrity crush?
Freddie Prince Jr. in She's All That and Heath Ledger in 10 Things I Hate About You
Q7. What is your favourite food and why?
Well made Xiao Long Baos dumplings.  They're amazing.
Q8. What is your favourite genre of music and why do you prefer it?
I'm currently going through a country music phase… I can't explain why.
Q9. Describe your perfect date?
One that involves adventure and amazing conversation.  The best dates are ones where you're so caught up in the moment that you don't notice that hours have passed by.
Q10. What is your most embarrassing moment? (Kid friendly please)
There are too many to begin reminiscing about them…